Vehicle Care in Berkeley, England
---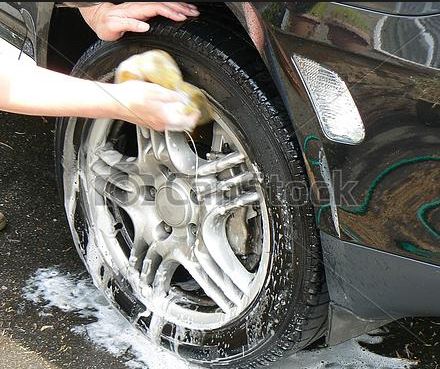 Motorcycle Cleaning and Maintenance
I am a motorcyclist and have many years' experience. Your bike will get a thorough wash followed by a wax and polish. I will lubricate and adjust (if necessary) the chain and check the tyres.
If you want new tyres, I will take the wheels to a tyre specialist for your tyres of choice. I can change the chain and sprockets, do an oil and filter change, plus anything else that does not require specialist tools or a main dealer stamp. Further jobs may be possible, as well. Call, or email me, to discuss.
Car Cleaning and Maintenance
Your car deserves a through clean. This is not a car wash or supermarket clean, but a thorough wash and wax, I will do the difficult bits that are ignored. I open the doors, boot and bonnet and clean around the edges. I spray under the wheel arches to remove mud and dirt build up. The car gets waxed in all the nooks and crannies. The edges off the doors are done and all of the glass. The wheels will get a thorough clean and alloys will be treated with alloy protector. My thoroughness takes time and you will not be disappointed in the quality of work. You can bring your vehicle to me or I will collect it. I can do lifts. You could bring your car to me in the morning and I will take you to work, clean your vehicle, and pick you up from work.
Prices will depend upon what is required. Email me: Click Here or Call 07733 264201.
Sample Rates
| | | |
| --- | --- | --- |
| Motorcycle Valet | Clean & Wax plus tyre and chain check and adjust. | £25 |
| Car Valet | Clean & Wax plus tyre pressure check and adjust. | £20 |
Kingscote Park.
The Severn Way.
Go to Dieppe
Go To Saint-Germain-les-Corbeil.

© ActiveCode Ltd